Helpful Hands Cleaning Service of Ludington
West Michigan Guides Stock Photo
Mason County's Most Trusted Cleaning Service Since 2004!
Meet Debbie Daugherty, proud owner of Helpful Hands Cleaning Service. She started with just a few homes, and now she is the trusted cleaning company for dozens of residential and rental properties throughout Mason County and the Pentwater area. She would be happy to show you what her positive attitude and attention to detail can do for you. Call today for a free estimate!

Cleaning Types & Services
Cleaning for Your Home
Offering cleaning services all year long. Weekly, bi-weekly, monthly, or occasional cleanings.
Cleaning for the Cottage or Rental
We open and close the home or cottage for the season. This may include a deep, spring cleaning or a lighter clean just to freshen up for the season. We can clean weekly rentals in between guests, and keep the owners informed about how the guests leave the rental. We also report any repairs which might need attention.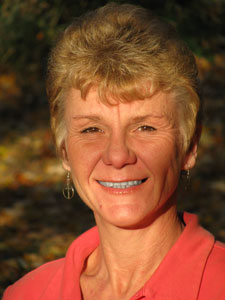 Construction Clean-ups
We work with contractors and homeowners to remove all the construction dust and to make the building move-in ready.
Rental and Real Estate Cleaning
Are you a renter looking for your maximum security deposit back? Have us clean for you to save money. Are you the owner wanting to clean between rentals so that your property is most appealing? Are a homeowner wanting a spruce-up to make your home ready for real estate showings? Let us help!
Let us save you time and energy with any cleaning needs you may have. You deserve a helping hand, and with our reasonable rates, a spotless house is not just a dream, but a reality!
Licensed – Insured – Bonded – Trusted
We offer gift certificates, great for giving a helping hand to someone special.
We have an A rating on Angie's List 03/23/2014.
What Customers Like About Us
"Helping Hands showed up on time and then provided a very reasonable estimate. Upon agreement they started cleaning. There were four of them and they cleaned the house from top to bottom in less than 2 hours. I was very impressed with their professionalism and their attention to detail. I asked for a deep cleaning Plus all items lifted and dusted underneath. Thus include the refrigerator and stove. They did an excellent job and I would use them again! I highly recommend them!"
"We've used Helpful Hands for 8 years and are more than satisfied. Beside excellent cleaning the staff themselves are neat and pleasant. Good with the dogs, also."